Dutchies Hostel

Mural
I made this mural in a room in
Dutchies hostel
located in Amsterdam. The theme of this room is 'Fashion'.
Hostelle
Mural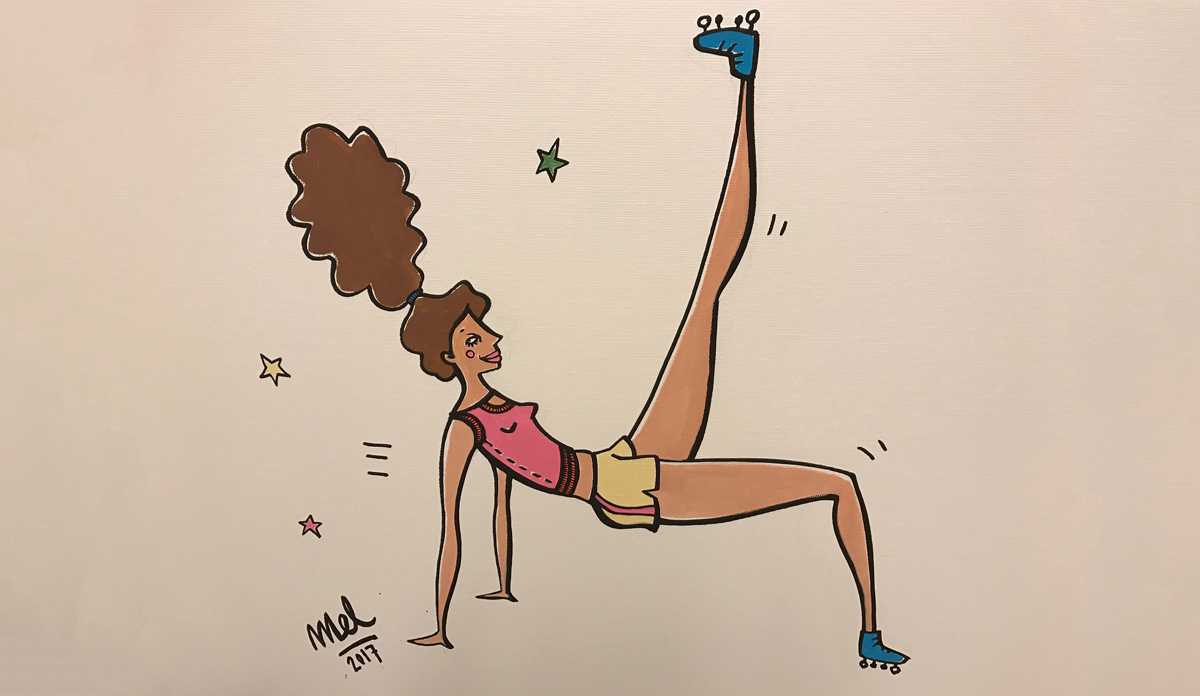 Hostelle
is the first and only all-female hostel in Amsterdam. Hostelle was started with the idea to provide a safe and fun place for women who are travelling to Amsterdam to stay. I created some happy rollergirls to decorate the room.
Beatrix Hospital is a regional hospital in Gorinchem. They asked me to create a mural in the children's ward to cheer the sick children up.